Reusable tableware can be used over multiple trips, it can actually have less of an environmental impact than single-trip tableware.
The long life of a single reusable tableware item eliminates hundreds of single-use cutlery from entering the landfill, reducing solid waste by up to 86%.
What Are the Materials for Eco-Friendly Reusable Tableware?
You can have a great dining experience with eco-friendly reusable tableware: PLA tableware. They are made from food-grade materials and are free of BPA. They come in a variety of colors. they are eco-friendly, durable, reusable, and cost-saving.
Once converted into a thermoplastic polyester called PLA, cornstarch is as strong as regular plastic, except it's fully compostable. PLA is a versatile material that can be used in a variety of ways.
What Reusable tableware can be microwaved?
Ceramics and plastics are often microwave-safe. GXFLIGHT makes a PLA dinnerware line that combines style with great durability. These dishes are lighter in weight compared to most melamine dinnerware, but still very sturdy. They are also Eco friendly and safe for both dishwasher and microwave use.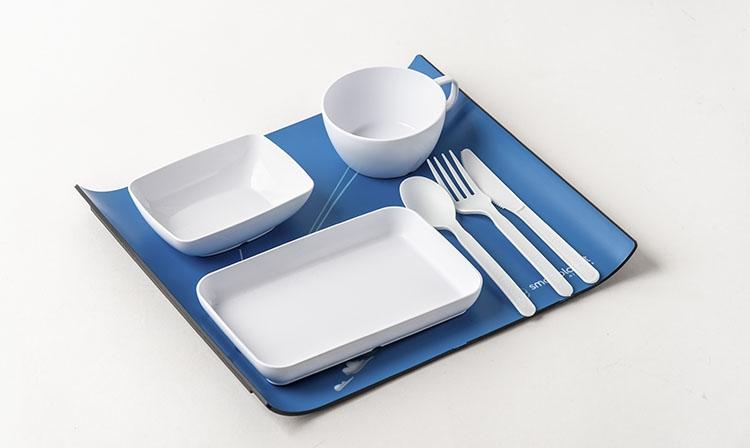 What Reusable Tableware Can be Put into the Dishwasher?
PLA tableware and ceramic tableware are dishwasher-safe.
PLA is an eco-friendly material. It is reusable, clean-looking, and can be recycled easily through recycling programs.If washing in the dishwasher put them in a dishwasher basket and place it on the top rack to reduce heat.