Providing high-quality food and beverages to passengers is a critical task in the aviation industry. However, before delivering these delicious meals to passengers' seats, advanced insulation and refrigeration technologies must be used to ensure that the food remains at the ideal temperature throughout the supply chain. Aluminum foil insulation cooler bags are an essential tool that plays a crucial role in this process, so let's take a look at how they keep your food cool.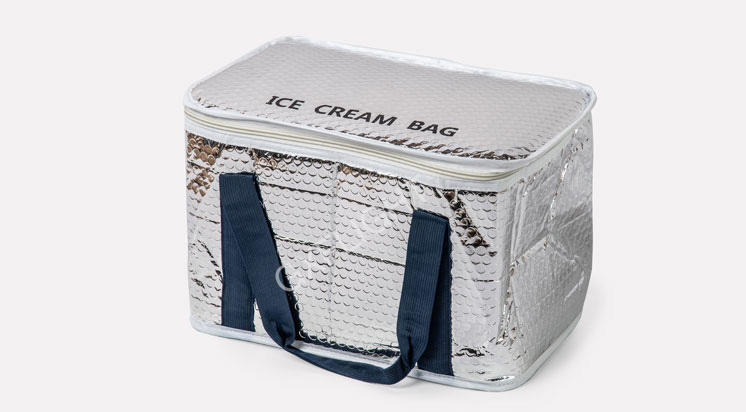 Superior Insulation Performance of Aluminum Foil Insulation Cooler Bags
Aluminum foil insulation cooler bags usually have a multi-layer structure, including an aluminum foil layer. This design gives them excellent insulation performance, effectively isolating the external temperature. During the flight, the food needs to be maintained at the appropriate temperature to ensure taste and quality are not affected. The thermal reflectivity of aluminum foil enables the insulation bag to effectively resist external temperature changes, keeping the food at the desired temperature.
Aluminum foil insulation cooler bags can keep the food fresh
The freshness of the food is crucial for passengers' dining experience. Aluminum foil insulation cooler bags not only maintain the temperature of the food but also slow down the loss of freshness. This is particularly important for long-haul flights or longer supply chains. By reducing the evaporation of moisture from the food and maintaining its humidity, the insulation bag helps to preserve the freshness and juiciness of the food.
In aviation food supply, different foods need to be maintained at different temperatures. Aluminum foil insulation cooler bags have temperature control capabilities, allowing them to adjust the internal temperature as needed. This makes them suitable for transporting both hot meals and cold beverages without worrying about their mutual influence.
Aluminum foil insulation cooler bags are lightweight and durable
Aluminum foil insulation cooler bags are designed with a focus on lightweight and durability. They are usually made of lightweight materials to reduce extra burden and ensure they are not easily worn or damaged during multiple uses. This is important for airlines as they need to repeatedly use these bags in different flights and services.
In modern society, environmental issues are of great concern. Some Aluminum foil insulation cooler bag manufacturers have started to use recyclable and environmentally friendly materials to reduce their impact on the environment. This means that airlines can focus on sustainability while providing excellent food services.
In conclusion, Aluminum foil insulation cooler bags play an essential role in the aviation industry, ensuring that food stays cool in the supply chain. Their insulation performance, freshness preservation, temperature control, lightweight and durability, and environmental properties make them important tools for airlines to provide high-quality food and beverages. These bags not only contribute to enhancing passengers' dining experience but also help ensure the quality and safety of the food, establishing a good reputation for airlines.