Airsick Bag, a familiar term to everyone, is a small yet important device closely related to air travel. But do you really understand the function, material, and application range of Airsick Bags? This article will provide an in-depth introduction to Airsick Bags and reveal its various secrets.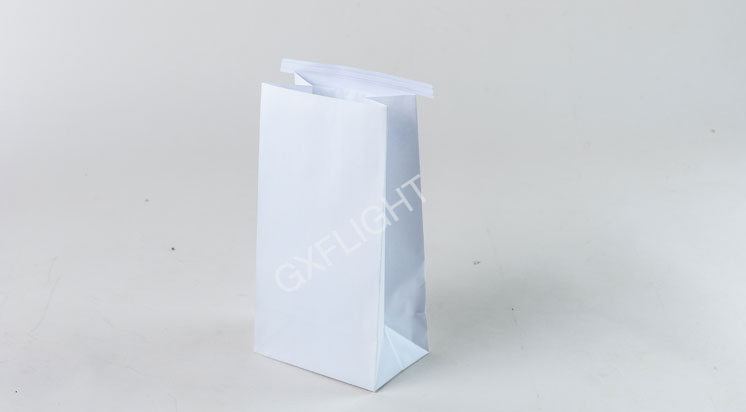 Basic Information about Airsick Bags
Firstly, let us understand the basic information about Airsick Bags. Airsick Bags are small bags used to collect and control vomit during motion sickness (or seasickness) situations. They are usually made of specific materials to ensure reliability and hygiene.
Here are some basic parameters of Airsick Bags:
Material: Typically made of 60gsm offset paper and 18gsm PE film to ensure leakproofness.




Dimensions: Generally 237 * 125 * 80mm, but can be customized as per requirements.




Weight: The weight of Airsick Bags is typically about 78gsm.




Color: Printing up to 1-4 colors can be done as per the branding requirements of airlines or medical institutions.
Characteristics of Airsick Bags
Airsick Bags, as waste bags, have the following characteristics:
Versatility: Besides being used on airplanes, Airsick Bags are also suitable for other modes of transportation such as boats and waste disposal during travel or hospitalization.




Different Bottom Types: Airsick Bags can have either rectangular or pointed bottoms depending on the specific requirements.




Metal Clasps: They are usually sealed with vertical or horizontal metal clasps to ensure no accidental leakage.
Color Printing: Airsick Bags can undergo flexographic printing in up to four colors, allowing for the addition of company logos or other information as needed.




Tamper-Evident Sealing: Some Airsick Bags also offer tamper-evident sealing options, combining top sealing with perforation to ensure sealing integrity.




Printing Base Labels: Users can also choose additional printing base labels for better waste identification and management.
GXFLIGHT's Airsick Bags
GXFLIGHT is a professional flight supplies provider, offering various aviation-related products, including Airsick Bags. GXFLIGHT's Airsick Bags are made from high-quality materials, featuring excellent leak-proof performance and hygiene, making them the preferred choice for airlines and medical institutions.
GXFLIGHT is dedicated to providing customers with high-quality, reliable, and environmentally-friendly products to enhance the travel experience for passengers. Whether on an airplane or in other settings, GXFLIGHT's Airsick Bags are a safe, hygienic, and reliable choice that meets various waste management needs.
In conclusion, while Airsick Bags may not be the most conspicuous aspect of our travels, they are essential for ensuring comfort and hygiene during our journeys. The Airsick Bags manufactured by GXFLIGHT are a high-quality choice suitable for various modes of transportation and scenarios, providing a convenient and reliable solution for our travels. We hope that this article has given you a deeper understanding of Airsick Bags.