1. Emergence of first/business class amenity kit
Traveling is something that everyone yearns for, and the number and frequency of people's trips is getting higher and higher. When traveling for business, no matter what the reason or purpose, as long as we travel, we all need to face a common problem, that is, packing up our luggage. The toiletries you bring during your trip, those creams and lotion will make your suitcase messy. But there is a kind of bag, you don't usually think of it, but you can't do without it when you travel, which is the toiletry kit.
There is a toiletry kit that can solve all problems, that is, the first class amenity kit or business class amenity kit that will be given only in the first-class or business class of the aircraft. It is high-end customized, compact, stylish, foldable, and easy to carry.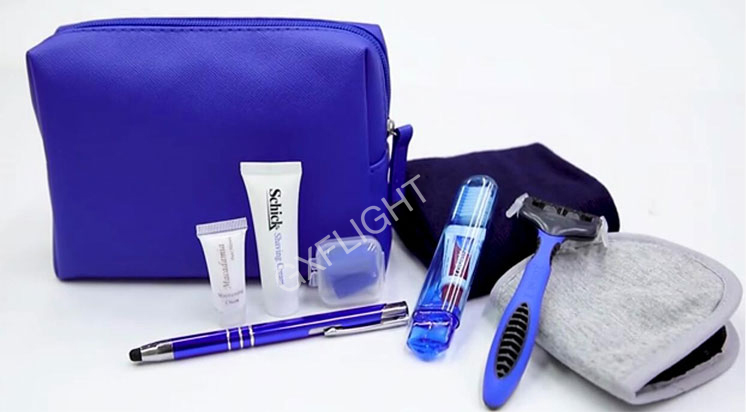 2. First/business class amenity kit for travel
In addition to being good-looking, an excellent toiletry bag also needs to take into account many factors such as brand, material, practicality, lightness and texture, sufficient space, reasonable separation and waterproof is necessary, etc, then the happy and comfortable journey can begin. For this, GXFLIGHT business class amenity kit can satisfy all your need.
The first/business class amenity kit contains bags, masks, socks, toothpaste and brushes, pens, combs, earmuffs, lip balm and hand cream, shaving cream and shaver and other items as well as branded cosmetics. The first/business class amenity kit can help you solve the small but extremely important problems in travel. The first/business class amenity kit can make travel easier, so bring it during your trip, which can give you a relaxing and enjoyable journey.