How can we support airline companies to achieve their goal of zero waste by 2050 for instance? GXFLIGHT has been manufacturing and supplying eco-friendly tableware that is made from fast renewable resource sugarcane, no trees are cut down during the production process. The sugarcane tableware includes biodegradable and compostable trays, bowls, cups and plates that are durable, microwavable, water & oil resistant, finally break down and compost into soil.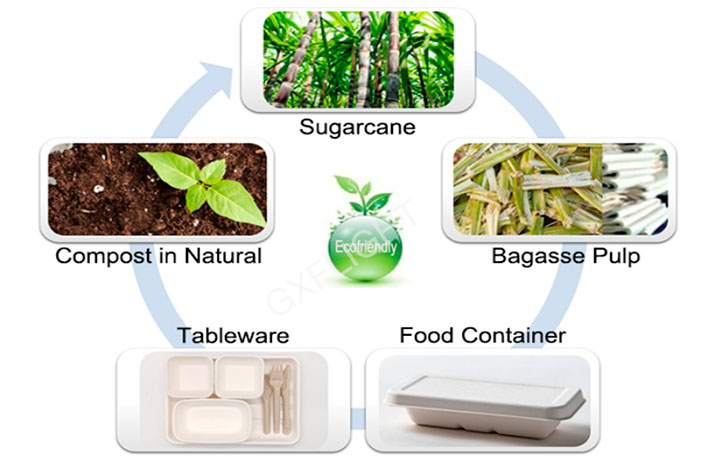 What is Sugarcane Bagasse?
Sugarcane bagasse is the fibrous material that remains after the juice has been extracted from sugarcane. Sugarcane is one of the main raw materials for sugar production. After sugar extraction, the bagasse remaining can be used in the manufacture of pulp paper and tableware. Although its fiber configuration is not as good as wood and bamboo, it is slightly better than rice and wheat straw fibers. The abundant and annually renewable sugarcane tableware has become a sustainable alternative for disposable plastics on board, especially when Single-Use Plastics Ban coming into force.

Sugarcane Bagasse Uses
Generally sugarcane bagasse is used as feedstuffs to feed animals and used as a biofuel for the production of energy after necessary processing.
More significantly, bagasse can be used as raw materials to produce tableware to replace conventional petroleum-based plastics. No wastewater is produced during the production process. Raw materials come from plants, bagasse tableware composted in nature, from cradle to cradle recycling, it greatly solves the white pollution problem caused by disposable plastics.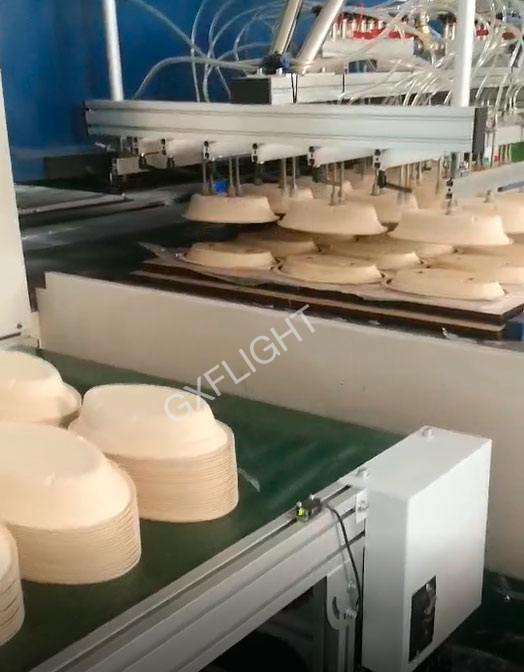 How To Make Eco-friendly Tableware From Sugarcane Bagasse?
Bagasse is chopped and mixed with water and other pulp materials to form a slurry. When the bagasse pulp is subjected to high pressure and temperature, it will be moulded into tableware. Embossed a logo for airlines, then cut off the leftover edges, and eco-friendly tableware come out. The whole process uses purely natural materials, no ink or plastic, no waste water is produced. The cut leftover edges can be used to produce egg trays in the supermarket, no more materials are wasted. The bagasse eco-friendly tableware is capable of undergoing degradation in 3-6 months.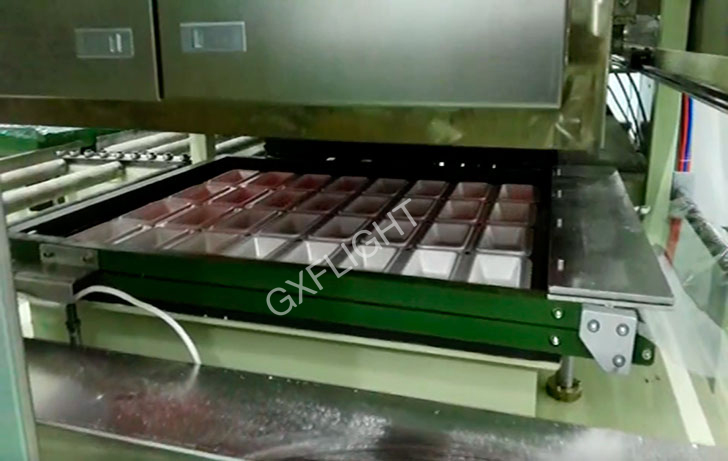 For more information about eco-friendly tableware, please contact us at info@gxflight.com.