With the development and progress of science and technology, the production of eco friendly tableware has ushered in a new dawn. Without "sacrificing" convenience and functionality, "green" tableware made of bagasse and bamboo is gradually being used as a substitute for plastic cups and other disposable plastic containers.

Traditional plastics (or biodegradable polymers) have a degradation time of up to 450 years (or require high temperatures), while non-toxic and eco friendly materials such as bagasse and bamboo can be degraded in just a few months.
In the latest research by scientists, Northeastern University researcher Hongli Zhu and others cast their eyes on bamboo and bagasse (one of the most "high-yielding" wastes in the food industry). The long and thin bamboo fiber and the short and thick bagasse fiber are entangled together, enough to form a tight network structure. "Making food containers is very challenging. Biodegradability is not the only indicator." Zhu said, "First of all, we need to ensure the food safety of the material. Secondly, the material needs to have good wet mechanical strength and cleanliness. It can only be used to hold hot drinks and hot food if these conditions are met."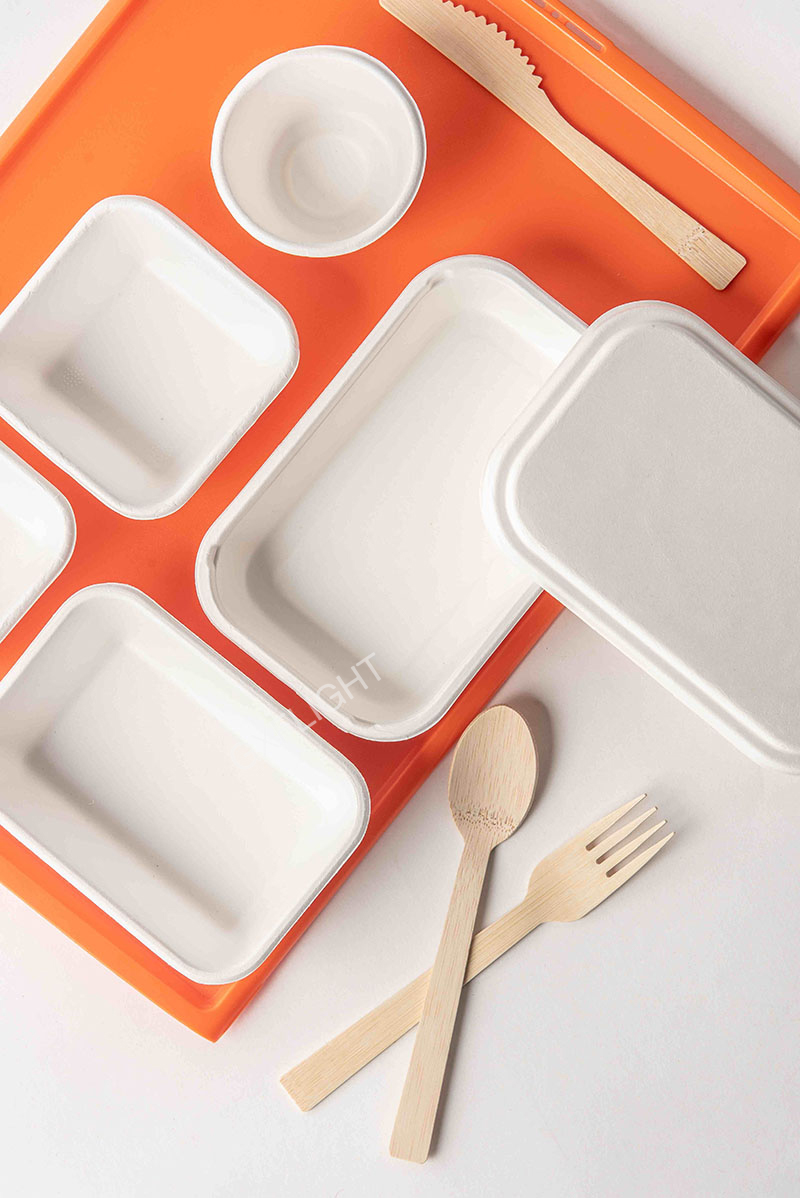 The mechanical strength, grease resistance and non-toxicity of bamboo cutlery and sugarcane bagasse tableware are better than those of general degradable food containers. Moreover, these new tableware have another significant advantage: a smaller carbon footprint. The carbon dioxide emitted during their manufacturing process is about 97% less than that of commercially available plastic containers, and about 65% less than that of paper products and degradable plastics.
"It is very difficult to ban people from using disposable tableware because it is really cheap and convenient." Zhu said, "But I believe that using sustainable biodegradable materials to make such products is one of the better solutions."