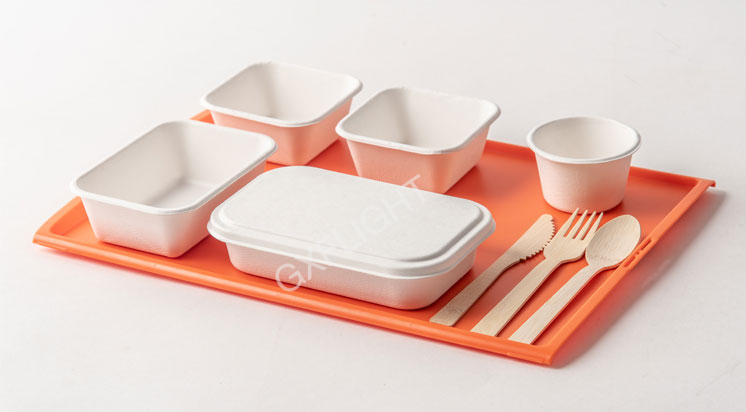 Airlines' demands for environmentally friendly products are challenging, GXFLIGHT has developed heatable sugarcane casseroles that are 100% plant-based and compostable.
The innovative casseroles are made from sugarcane fiber or bagasse, which is the remaining plant bi-product after the juice has been extracted. The abundant but annually renewable sugarcane is becoming a sustainable alternative for disposables on board, when Single-Use Plastics Ban or restrictions coming into force.
Unlike conventional petroleum-based plastics which take centuries to break down, our plant-based casseroles are capable of undergoing degradation in 3-6 months by biological processes during composting to yield CO2, water and biomass, and leave no visible, distinguishable or toxic residue.
Besides 100% compostable, the casserole offers a wide range of advantages:
• Food grade
• Heat-resistant (up to 200˚C / 392˚F)
• Ovenable & microwavable
• Moisture, grease and oil resistant
• Customizable design
Out of the same material, GXFLIGHT has also developed side dish sugarcane tray, salad bowl, sugarcane cup and cutlery to match the heatable casserole, a full set of sugarcane tableware suits well in Economy Class.
For more information about eco-friendly tableware, please contact us at info@gxflight.com.